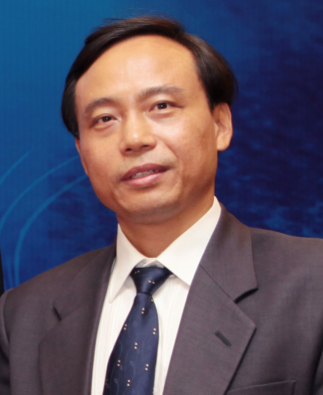 王长云 教授 博士生导师
E-mail: changyun@ouc.edu.cn
Tel: 0532-82031536
个人履历
王长云,1965年出生,江苏扬州人
1987年7月获山东海洋学院学士学位
1993年7月获青岛海洋大学硕士学位
1999年7月获青岛海洋大学博士学位
1987.7–1993.6,山东海洋学院助教
1993.6–1995.12,青岛海洋大学讲师
1995.12至今,中国海洋大学教授
2004.2至今,中国海洋大学博士生导师
1999.12–2002.2,德国杜塞尔多夫大学药物生物学研究所高级访问学者
获得荣誉
2005年入选教育部新世纪优秀人才(第二届)
2015年入选泰山学者(特聘专家)
2016年入选青岛拔尖人才
学术兼职
中华医学会航海医学分会海洋生物工程专业委员会副主任委员
中国生物化学与分子生物学会海洋生物化学与分子生物学会副理事长
中国药学会海洋药物专业委员会委员
中国海洋湖沼学会理事
Marine Drugs杂志编委
Marine Life Science & Technology杂志编委
主要研究方向及成果
海洋药物化学与药物生物学。围绕海洋药用生物资源,开展海洋药用生物多样性、代谢及其调控,海洋天然产物化学及其生物学功能,海洋药物先导化合物发现与优化等研究。重点开展典型海洋环境中药用生物 (海洋无脊椎动物及微生物) 活性次级代谢产物研究,针对癌症、感染性疾病、神经退行性疾病等严重威胁人类健康的重大疾病,筛选发现活性海洋天然产物,通过设计、优化、合成靶向性发现药物先导化合物。
近年开展的研究:
中国南海珊瑚礁无脊椎动物及其共附生微生物新药源发现;基于化学生态学的海洋活性天然产物与药物先导化合物发现;海洋真菌、细菌、放线菌代谢调控与次级代谢产物挖掘。构建了海洋化学生态作用-药理活性综合评价模型体系,开展了化学生态学导向的药物发现研究,证明了共生微生物参与宿主的化学防御,拓展了海洋药源微生物新资源;从珊瑚礁生态系统中定向、高效发现了药用软珊瑚、柳珊瑚、海绵、海鞘及其共生微生物,靶向性发现了具有开发价值的大环内酯、肽类、萜类、生物碱、蒽醌等先导化合物。
带领团队主持承担国家自然科学重点基金(2项)、国家"863"计划主题项目等国家、省部级项目30余项。在Org. Lett., J. Org. Chem., J. Nat. Prod.,Front. Microbiol., J. Ethnopharmacol.等国际主流杂志发表SCI收录论文100余篇;主编和参编专著10余部,其中,作为副主编、编辑部主任,具体执行和组织了首部海洋药物领域大型志书《中华海洋本草》系列著作的编纂;获授权国家发明专利30余项;获山东省科技进步二等奖1项(位1)。
承担课题
1、国家海洋"863"主题项目1项(首席专家)
2、国家自然科学基金重点项目2项
3、国家自然科学基金面上项目7项
4、国家"908"重大专项2项
5、国家科技基础性工作专项1项
代表性论著
| | |
| --- | --- |
| | Jing-Shuai Wu, Guang-Shan Yao, Xiao-Hui Shi, Saif Ur Rehman, Ying Xu, Xiu-Mei Fu, Xiu-Li Zhang, Yang Liu*, Chang-Yun Wang*. Epigenetic agents trigger the production of bioactive nucleoside derivatives and bisabolane sesquiterpenes from the marine-derived fungus Aspergillus versicolor.Front. Microbiol., 2020, 11: 85. doi: 10.3389/fmicb.2020.00085 |
| | Meng-Qi Zhang, Xia Ren,Qing Zhao, Shi-Jun Yue, Xiu-Mei Fu, Xin Li, Kai-Xian Chen, Yue-Wei Guo, Chang-Lun Shao*, Chang-Yun Wang*. Hepatoprotective effects of total phenylethanoid glycosides from Acanthus ilicifolius L.against carbon tetrachloride-induced hepatotoxicity. J. Ethnopharmacol. 2020, 225, doi: 10.1016/j.jep.2020.112795 |
| | Xue-Mei Hou, Yue-Ying Li, Yun-Wei Shi, Yao-Wei Fang, Rong Chao, Yu-Cheng Gu, Chang-Yun Wang*, Chang-Lun Shao*. Integrating molecular networking and 1H NMR to target the isolation of chrysogeamides from a library of marine-derived Penicillium fungi. J. Org. Chem.,2019, 84, 1228-1237. |
| | Meng-Qi Zhang, Kai-Xia Xu, Ying Xue, Fei Cao, Lu-Jia Yang, Xue-Mei Hou, Chang-Yun Wang*, Chang-Lun Shao*. Sordarin diterpene glycosides with an unusual 1,3-dioxolan-4-one ring from the zoanthid-derived fungus Curvularia hawaiiensis TA26-15. J. Nat. Prod., 2019, 82, 2477-2482. |
| | Qing Zhao#, Xia Ren#, Min Chen, Shi-Jun Yue, Meng-Qi Zhang, Kai-Xian Chen, Yue-Wei Guo, Chang-Lun Shao*, Chang-Yun Wang*. Effects of traditional Chinese medicine formula Le-Cao-Shi on hepatitis B: in vivo and in vitro studies. J. Ethnopharmacol.,2019, 244, 112132; doi.org/10.1016/j.jep.2019.112132. |
| | Lu Liu, Zheng Zhang*, Chang-Lun Shao, Chang-Yun Wang*. Analysis of the sequences, structures and functions of product-releasing enzyme domains in fungal polyketide synthases. Front. Microbiol., 2017, 8:1685. doi: 10.3389/fmicb.2017.01685. |
| | Yan-Lai Jia#, Mei-Yan Wei#, Hai-Yan Chen, Fei-Fei Guan, Chang-Yun Wang*, Chang-Lun Shao*. (+)- and (−)-Pestaloxazine A, a pair of antiviral enantiomeric alkaloid dimers with a symmetric spiro[oxazinane-piperazinedione] skeleton from Pestalotiopsis sp.. Org. Lett., 2015, 17: 4216−4219. |
| | Fei Cao, Chang-Lun Shao, Min Chen, Meng-Qi Zhang, Kai-Xia Xu, Hong Meng,* Chang-Yun Wang*. Antiviral C-25 epimers of 26-acetoxy steroids from the South China Sea gorgonian Echinogorgia rebekka. J. Nat. Prod., 2014, 77, 1488−1493. |
| | Kai-Lin Yang, Mei-Yan Wei, Chang-Lun Shao*, Xiu-Mei Fu, Zhi-Yong Guo, Ru-Fang Xu, Cai-Juan Zheng, Zhi-Gang She*, Yong-Cheng Lin, Chang-Yun Wang*. Antibacterial anthraquinone derivatives from a sea anemone-derived fungus Nigrospora sp. J. Nat. Prod., 2012, 75: 935–941. |
| | Chang-Lun Shao, Hui-Xian Wu, Chang-Yun Wang*, Qing-Ai Liu, Ying Xu, Mei-Yan Wei, Pei-Yuan Qian, Yu-Cheng Gu, Cai-Juan Zheng, Zhi-Gang She*, Yong-Cheng Lin. Potent antifouling resorcylic acid lactones from the gorgonian-derived fungus Cochliobolus lunatus. J. Nat. Prod., 2011, 74: 629–633. |
| | 王长云,邵长伦主编. 海洋药物学. 北京: 科学出版社, 2011.5. |
人才培养

招收研究生专业:药物化学、生药学、制药工程、微生物与生化药物。
指导硕士生55名,博士生28名,博士后9名。毕业生去向:大学、研究所、药物公司、出国留学。毕业后主要从事科研、教学工作,有5人到美国、德国等国家深造;23 人在高校、中科院、省科院或研究所工作,目前已晋升教授5人,副教授12人。
人才引进计划
按中国海洋大学"青年英才工程"岗位一/二/三层次引进天然产物化学、天然药物化学、化学生物学方向高层次人才。
联系方式
Tel/Fax:0532-82031536
Email:changyun@ouc.edu.cn
Ph.D., Marine Pharmacy and marine pharmaceutical chemistry, Ocean University of China (1999); Professor, Key Laboratory of Marine Drugs, the Ministry of Education of China; Institute of Evolution & Marine Biodiversity, OUC.
Professional activities:
Commission of Marine Drugs Special Committee, Pharmaceutical Association of China; Associate director of Marine Biotechnology Special Committee, Marine Medicine Branch of Chinese Medical Association; Executive Member of the Council of Marine Biochemistry & Molecular Biology Society, Biochemistry & Molecular Biology Association of China; Member of editorial board of Mar. Drugs, and section editor of Mar. Life Sci. Tech.
Honors and Awards:
New Century Excellent Talents in Universities, the Ministry of Education of China (2005); Reward for advance of science and technology of Shandong, China (Second grade) (2015); Taishan Scholar, China (2015); Top Talent in Qingdao, China (2016).
Research Interests:
(1) marine natural products, (2) marine pharmaceutical chemistry, and (3) phytochemistry, especially of marine invertebrates and marine microorganisms. Over 100 papers have been published in peer-reviewed international journal, and 10 books (as senior author) and 30 patents of invention have been authorized.